Pitch
how to sell ideas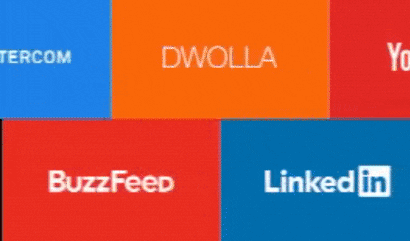 Pitching is an opportunity to introduce your business idea in a limited amount of time – from a few seconds to a few minutes. You can use a presentation to underline your speech or just do it orally. The main goal of a pitch is to gain new customers, investors or stakeholders to support your business.
A few seconds that may change your life forever — this is how many entrepreneurs call it imagining themselves pitching in a lift or drawing their idea on a tissue in front of a suddenly met investor. 
As the crisis is continuing and probably more people are thinking of starting a business, this week we decided to focus on how to sell ideas. 
---
Your pitch deck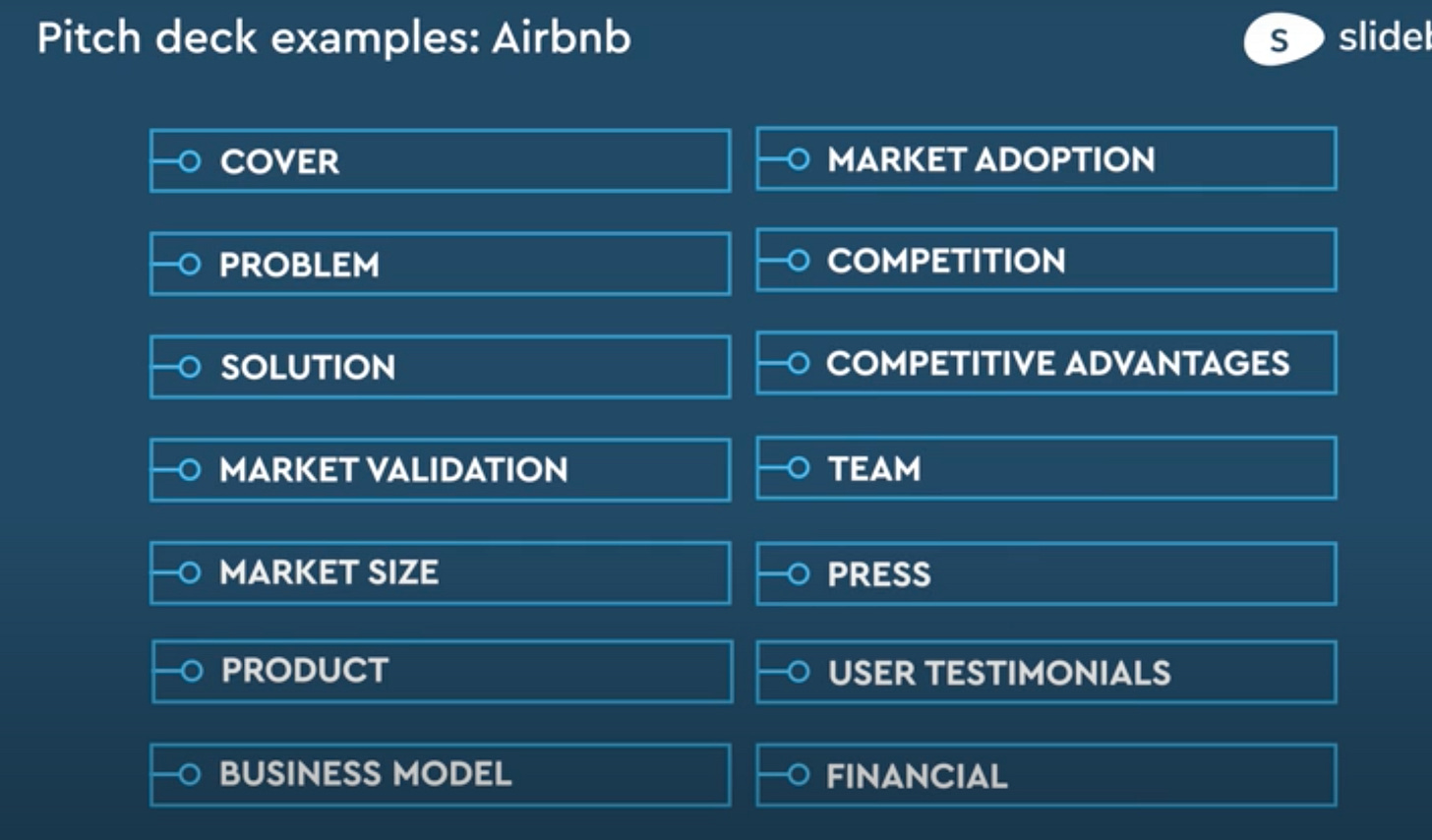 They say your pitch deck should be as simple and short as possible, yet giving enough understanding about the problems your product solves. Slidebean gives a detailed analysis on Airbnb pitch deck, watch the video. 
The key points:
short

simple

perfect picture of the business

logical

ease of use

core team members

to the point

---

Like a pro

A number of other valuable recommendations are listed in a Medium article. These are:

It's not about your interests; it's about theirs

No response means NO

Do a 30-second Google Search (find out more about your potential investors)

Don't pitch on the first message

Avoid overselling

Rapport above everything

Carefully refine the pitch

Put yourself in the fan category

Make the ask ridiculously simple

Respect their time without being silly

Give them an opt-out

End on a high

---
How to pitch // real expert's experience
by Nikita Sherman
Hey!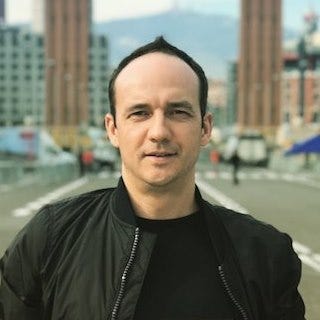 My name is Nikita Sherman, and I'm an entrepreneur and executive manager with 15+ years of experience in various IT/Internet businesses. I worked for such big Russian names as OK.ru and "Mamba" as well as huge international brand Wix.com. I've also started a few of my own businesses, most famous among those is the social and mobile games developer drimmi.com. 
1. What are the criteria for a perfect pitch? 
A pitch is a story. And if you want others to fall in love with your story, then you better follow the common rules all good stories follow. First of all, it should be a sequential narration. All the pitch parts must be related to each other, but each should put its valuable piece of a puzzle to form the full picture altogether. In the art of storytelling there's a structure model called ABDCE (Action, Background, Development, Climax, Ending). I like thinking about the stories I tell people in these terms. A business-pitch is not an exception.
2. Why should the pitch be short, and how short should it really be? 
It might be short enough to avoid your listeners get bored, but long enough to get them hooked on your idea.
3. Three mistakes entrepreneurs make while pitching? 
The most common mistake is going way too far from the idea. Inexperienced entrepreneurs tend to provide too many examples, paying too much attention to unnecessary details. 
The second mistake is when a pitcher is trying to substitute facts with assumptions. We all are fond of our own ideas, which sometimes takes us too far from real life.
The third is the desire to look super-original, and avoiding any existing analogs and examples. Actually, it works the opposite way the best: the more examples to illustrate your idea you could provide, the clearer your idea will become in the eyes of the listener.
4. What is more important: the business model or the pitch?
Nothing is more important than a pitcher as a person. Be confident, stay focused on the idea, and prepare your pitch in advance.
---
That's all by now,
stay amazing <3