$ervice and $upport
the big investments
Customers are more demanding than ever. They have more power than they used to. They are smarter and have higher expectations than ever before. After all, we taught them! 
The world's great brands have boasted about their excellent service, and they have the awards to prove it. They have shown customers exceptional customer service, and now customers have come to expect it. These brands have raised the bar for all companies involved. No longer does a customer compare you only to your direct competitor. You may be in the manufacturing business, but your customer service is now being compared to your customer's recent experience at a hotel or a restaurant, or maybe an employee at a local retail store who was so helpful.
And, when it comes to supporting… well, your company better have some of the basics. Great companies don't put customers on hold for extended periods of time. They don't take hours, or even days, to respond to emails and social media posts. The best companies have knowledgeable and helpful people who have been trained to not only answer questions and solve problems, but to also create confidence with the customer.
---
The new service
The bottom line is that customers have the power. They are more in control and more up-to-date on the latest and greatest ways to conduct business – sometimes even more so than the companies they are doing business with. Mike Burkland, CEO and president of Five9, a cloud-based contact center software company, confirms this.
Consumers' power is on the rise and modern consumers expect to engage with a service or support center on their terms, using a variety of channels that include voice, web, chat, email, video and social media.
Shai Berger, CEO of Fonolo, is still bullish on the phone as an important support channel.
The quantity may have gone down (as far as total support calls), but the complexity has gone up. The kinds of calls that go to a live agent are reserved for those complicated or urgent issues that are not handled by self-service. 
Fonolo has software solutions that create a better customer experience for those still wanting to use the phone: having the call returned at a specific time, even a time that the customer designates, turns the frustration of being put on hold into a refreshingly positive experience.
Customer demand used to be about meeting inventory and service demands. Today customer demand is about meeting and exceeding customers' expectations, in other words, their demand for customer service and experience. You must meet customers on their terms, when and where they want. All things being equal, customer service and CX will tip the scale in a competitive marketplace.
 Shep Hyken, Chief Amazement Officer at Shepard Presentations 
---
Personal experience // community service
Daria Balashova
My name is Daria and I am a new member of our amazing community. A couple of months ago I made a new career choice and decided to work for a language school as a community manager.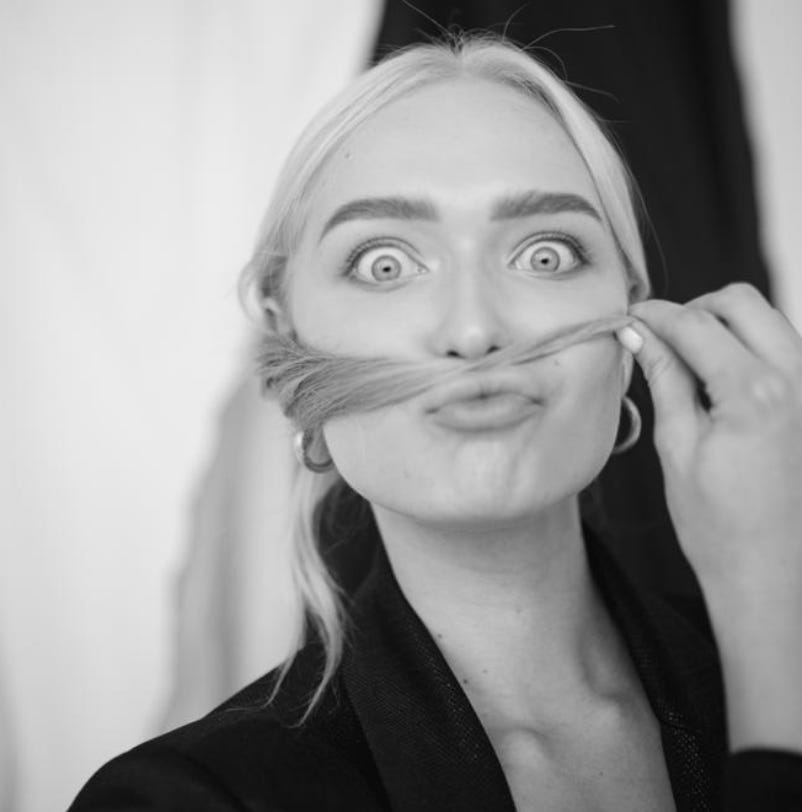 During my first weeks I had my first task — to get to know everyone. Believe me, it was a dream task! Every day I had online video meetings with my new teammates (mostly teachers) from all over the world and they were telling me incredible stories about their lives. And that was amazing because each story was unique. 
With some of them it was like they distantly hugged me, others told me something personal, some of them weren't ready to talk at all.  
It was exciting to let people feel free and comfortable. People are just like good books if you can understand the language, you'll love it for sure.
My job doesn't equal routine. Every day I have different situations and tasks. Every day is different because there is always a human factor. One day we decided to record a podcast with a teacher who didn't have enough lessons that month to support him and to get him more involved.  
Another day I needed to help and write some role plays for a business course because the teacher who was teaching that course had too many lessons to teach and couldn't find any energy to handle it alone. 
The main thing I can say I've learned working as a community manager so far is the fact that it's all about an open soul and a real human contact.
The more open you are, the more people want to get open in front of you. Although, you sometimes should be really out of the box to accept people as they are and be as flexible as possible. 
---
Personal experience // customer service
Celline Sharpe
In our community we have a person who can tell us more about customer servise. Meet Celline — a flight attendant and a part-time English teacher. Celline works as a flight attendant, but when the lockdown happened, she decided to try herself in teaching which turned out a great idea. Celline now teaches English and shares her experience with her students. We asked Celline to tell us what customer service means to her.
Working for the past 3 years as a flight attendant has taught me a lot about customer service, how to deal with people and even a little about myself.
Many of us think customer service is simple; advice, support and guidance from companies to customers. However, my experience in the Airline industry has taught me much more.
In an environment where you only have the length of the plane to walk away from anyone, it's been vital to be able to deal with people politely and professionally. 
So what customer service is?
When a customer seems angry, it's not something personal
We all know that travelling isn't always as smooth sailing and stress-free as we like to imagine it is, you never know what a customer could've been through to get to where they are. 
Sometimes they will be traveling at strange times of the day or night, for long hours and in cramped spaces - let alone all the other inconveniences that come along the way, such as; loosing personal items, running late or things not going according to plan! 
So in difficult circumstances it's important to realise that even though customers can seem angry at you, it could just be that you are the first person they have had the opportunity to confront about the complications they have experienced, rather than something personal.
Generally, working in customer service is fun. 
You are there to be nice, help people and enhance their experience, however rudeness from customers is not always easy to dismiss. At times it has been hard to bite my tongue when dealing with obnoxious or arrogant people - remembering that as a member of staff you are representing a company rather than yourself, does help make any conflict less personal. 
In difficult situations as a flight attendant, it has been important to learn how to remove my ego to deal with situations appropriately. 
Putting aside personal issues at these times can be challenging yet is essential to deal with problems most effectively and act professionally.
Listening to people's complaints and allowing a customer to express how they feel can often relieve a lot of tension and always helps them to clam down before they are ready to listen to a solution you might have to offer them. 
In turn it also stops any irrational or over emotional repose from the staff member, which would be likely to only cause more frustration for everyone.
These days there is so much choice and competition amongst companies that customer service has to be so much more than 'the service' they provide. No longer do we simply greet customers with a smile and ask "How can I help you today?", nowadays good customer service is about reading and understanding your audience. 
The attitude of staff, their problem solving skills and ability to make an experience personal to each customer are some of the key elements to successful customer service. 
And a small part from myself again:
I've been working in the customer sphere for 7 years. And just because I start my career kind of early my personality formation came with or even through people I've been working with. 
Customer service is about mentality health. You can not help, you can not be sincere if you are not with yourself. So being this connecting link of people and companies, being a voice of the brand or a representative, first of all is about how you can treat yourself.
 Stay kind, stay open-minded
 Stay amazing <3