Communication
can't be bought but can buy you everything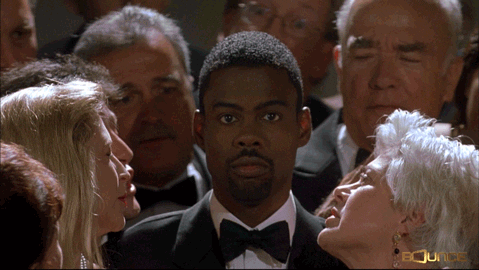 Being a human always means you are a part of society. Social interactions are our daily routine and a permanent circle of our lives, this is how we learn new information, how we express ourselves, how we take care of the things that are important to us. A great social interaction can enhance your life in many ways, it can build your career, bring positive emotions, and even upgrade your health. 
This week we are going to look at the phenomena of communication from 3 viewpoints: 
how it creates your authentic personality

how it influences everything around you

how it builds your business
---
Social graph
For many years your interest graph had been considered as data that characterizes you, your lifestyle, and your potential choices. For this reason, there have been started many successful businesses based on the interest graph, it used to be a marketing killer tool. Since that time everything has changed and the social graph has come into action. It turned out, your social graph gives much more about you than your interest graph can do. Why? Because:
your interest graph has evolved into a mixture of both your new interests and therefore your new social contacts, based on your interest graph;

your social circle can stay more or less similar and it keeps you into your filter bubble, but taking up a new hobby and new friends who share your new hobby is what helps you get out of this bubble;

life always puts us into some social circle: kindergarten, school, work, we are involved into the same activities with these people (playing games, studying or working together) which means we are bound with a particular group of people for several years, it doesn't teach us how to make new connections (it can be challenging to come up to a stranger and just to chat, but it's less challenging to pick up a new hobby);
Today Netflix, Quora, Instagram, and other top projects are hunting for your interests as a base for featured content.
---
Real contact // personal experience: a person a day
My name is Kate, I'm 30 and I manage a foreign languages school. My last week was full of new and long-time-no see persons, those were mostly offline meetings, which was amazing considering the fact of how long we all had been isolated. I'm going to share this experience because it helped me to discover how much we actually get through real interactions.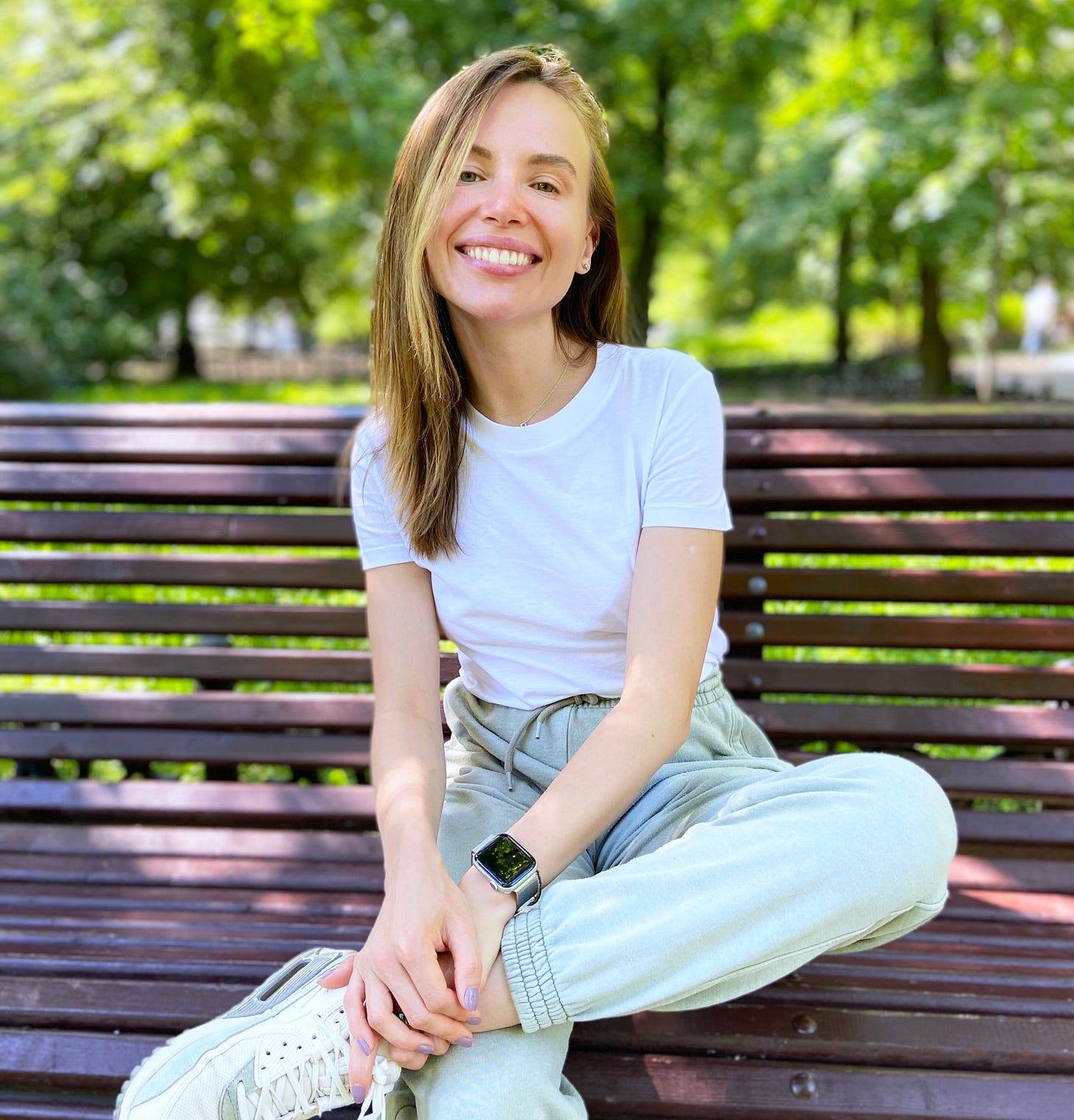 When it comes to our private lives we can often discover that we basically don't have anyone to spend time with, to go on a trip together, to attend a yoga class. Eventually, we face all the same people you work/study with. It puts us in a filter bubble, affects our growth, and limits our horizons. I didn't specifically plan to have a meeting with a new person every day of the week, it happened spontaneously and this is one more reason why it was so wonderful!
Several facts before I start my story:
I don't meet any one of these people when I'm into my daily activities: work, sport, hobbies, studies;

Some names are changed because it's a part of personal (not only mine), appreciate your understanding; 
Monday Olga
Monday is usually a day when I plan my week and set everything which is important on my calendar, the structure is important, so I try to keep things in order. Although Mondays are not super busy days that one was really crazy, so I was more than happy heading to have dinner with an old friend of mine, Olga, whom I haven't seen since December.
We picked up a nice tiny restaurant and met at 8 pm for wine and cheese.
Olga told me a lot about how inspiring her solo trip to Portugal was, we shared how we felt during the coronacrisis, she told me everything about her divorce which she was going through a couple of months earlier. The atmosphere was just so cozy!
What I've learnt at that dinner was:
spiritual mentors say women's energy is a liquid and this is how we give it to men

central part of Lisbon can be really noisy at nights 

you don't need to save healthy relationships, if you do, they are not healthy 
At the end of the meeting, we recalled how great Olga was at project management and now she is our part-time manager :-)
Tuesday Maria
Maria works for one of our corporate clients and it was a match the minute we saw each other. Last time I saw her was almost a year ago at her birthday party.
We went out on Tuesday for oysters, I was happy to finally see her!
We shared our plans about the future, our impressions on a new type of oysters we were testing, we talked about how important it is to stay together with people you love, to be open and ready to get feedback.
What I've learnt at that oyster bar was:
enthusiastic employees can cost a lot even if they are young and not experienced enough, the main point is they DO things 

we should meet as many new people as possible (mind the balance though), it boosts our social intelligence and the overall level of happiness

when your customers support your business, you win 

it means a lot who is in your Facebook friend list, some people can be the keys to your further business development
At the end of the meeting, we decided to go to banya on Thursday, where we had a great time getting relaxed.
Wednesday Jack
Jack used to work for our company, very talented teacher and a nice person, he went back to America because he got a grand at one of most prestigious universities in California, last time we spoke was 2 years ago, I decided to email him because we are developing a lot of online courses now, and I thought it might be great to have him in the team again. We scheduled a call on Wednesday evening. I should say it is a very special experience when you meet long time no see people. They have changed, you have changed, the way you interact has changed.
What I've learnt at that video call was:
there is no big difference between people from San Francisco, London, Moscow, but there is a huge difference between people from London and Liverpool, New York and New Jersey, Moscow and Sochi. Big cities influence us a lot so do small ones

environment means a lot 
Thursday Kira and Ivan
On Thursday my boyfriend and I were having guests. We have moved in together recently, so we are now meeting friends of one another. That evening my boyfriend invited his close friends, a married couple, to have dinner at our place. I cooked muscles and we really enjoyed our time together.
What I've learnt while we were eating muscles was:
various foods give you fascinating emotional experience 

to ask questions is a very important skill 

to understand questions correctly is also very important 

people (both customers and employees) trust companies who sincerely help them to become better, happier and to earn more
When the guys were leaving, I promised Kira to show her my favourite Russian bath houses, Sanduny.
Friday Christina
Christina works at a cosmetics shop and is now changing her career. I used to be their customer and that's how I know her. I've been always watching how great she is with customers and I knew, one day I'll definitely have her in my team!
It turned out she was thinking the same and called me as soon as she realized she needed to move on. We had coffee and talked about potential opportunities our company can offer.
While we were talking and I was saying all the key points again and again I had some insights about business in general:
top managers will soon stop learning languages and will switch into learning through languages 

invest in your team, make them happier and more intelligent

as a CEO your job is to create a healthy and convenient working environment

let people do what they love and take care of them 
When we were finishing the interview a man, sitting at the table next to us, came up to me and said his company needs a top manager like me, offered a call on Wednesday, Christina was smiling.
---
Final points
When you have a real human contact it gives you more than just communication, it gives you the atmosphere, smells, sounds — these all create a unique emotional experience, this is how we make memories and boost the level of happiness.
The meeting environment plays a great role, it can provide you with additional results, sometimes really unexpected yet marvelous.
That's all by now, stay amazing <3